Precision Team Award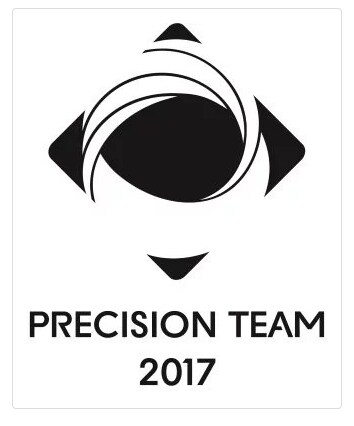 Hendrick Acura Southpoint received the Precision Team Award status the following year(s): 2002-2004 & 2009-2017 .
Acura has announced that Hendrick Acura Southpoint has earned its most prestigious honor Precision Team Award. The award is presented annually to Acura dealers that achieve a rigorous set of objectives in the areas in client satisfaction, training, facility appearance, and finance. This is the 12th year that Hendrick Acura Southpoint has been recognized with Precision Team status. Only 15% of Acura dealerships across the United States qualify for this elite recognition.
Acura introduced the Dealership of Distinction award in 1987 to recognize Acura dealerships that consistently delivered an exceptional performance and exemplified the brand's core values. Over the years, the criteria for earning the award have changed to align with Acura's direction. In 2013, Acura made significant changes to the program criteria and introduced a new Dealership of Distinction trophy, and then in 2016 Acura re-named the award to the Precision Team Award to further emphasize the brand's its never-ending pursuit of excellence
"The ability to set your dealership apart as the best of the best is no easy task for an Acura dealership," says Jeff Conrad, vice president and general manager at Acura. "Our expectations are high to ensure we provide the ultimate client experience in the luxury automobile market. Earning the Precision Team Award honors requires a yearlong commitment by every member of the dealership team. It's important we recognize the efforts of those dealership employees, who are ultimately the face of Acura.
"I encourage you to visit Hendrick Acura Southpoint to experience the superior service offered by its award-winning employees. They can introduce you to the features and benefits of each of our Acura models, and they will stand by you through maintenance and service for years to come. This team has proven itself worthy of the title Precision Team Award. Stop in to see why."
Come see what makes Hendrick Acura Southpoint such an outstanding dealership by visiting us at 212 Kentington Drive, Durham, NC 27713. We offer our customers a variety of world class automotive services at one convenient location. At Hendrick Acura Southpoint we maintain an extensive inventory of new and certified pre-owned Acura vehicles. Begin browsing for a new Acura from the comfort of your home by visiting our easy to search online inventory. If you plan on financing your new or used Acura, the Hendrick Acura Southpoint finance team is ready to assist you. Complete our secure online finance application and we will begin the car loan approval process. View our current specials  to save even more on your Acura purchase. If you are unable to locate a particular Acura in Durham, NC, we can help. Complete our no obligation CarFinder form and a member of the Hendrick Acura Southpoint sales team will track down the vehicle you are looking for. Get directions to our Durham, NC Acura dealership and test drive a new or pre-owned Acura today.