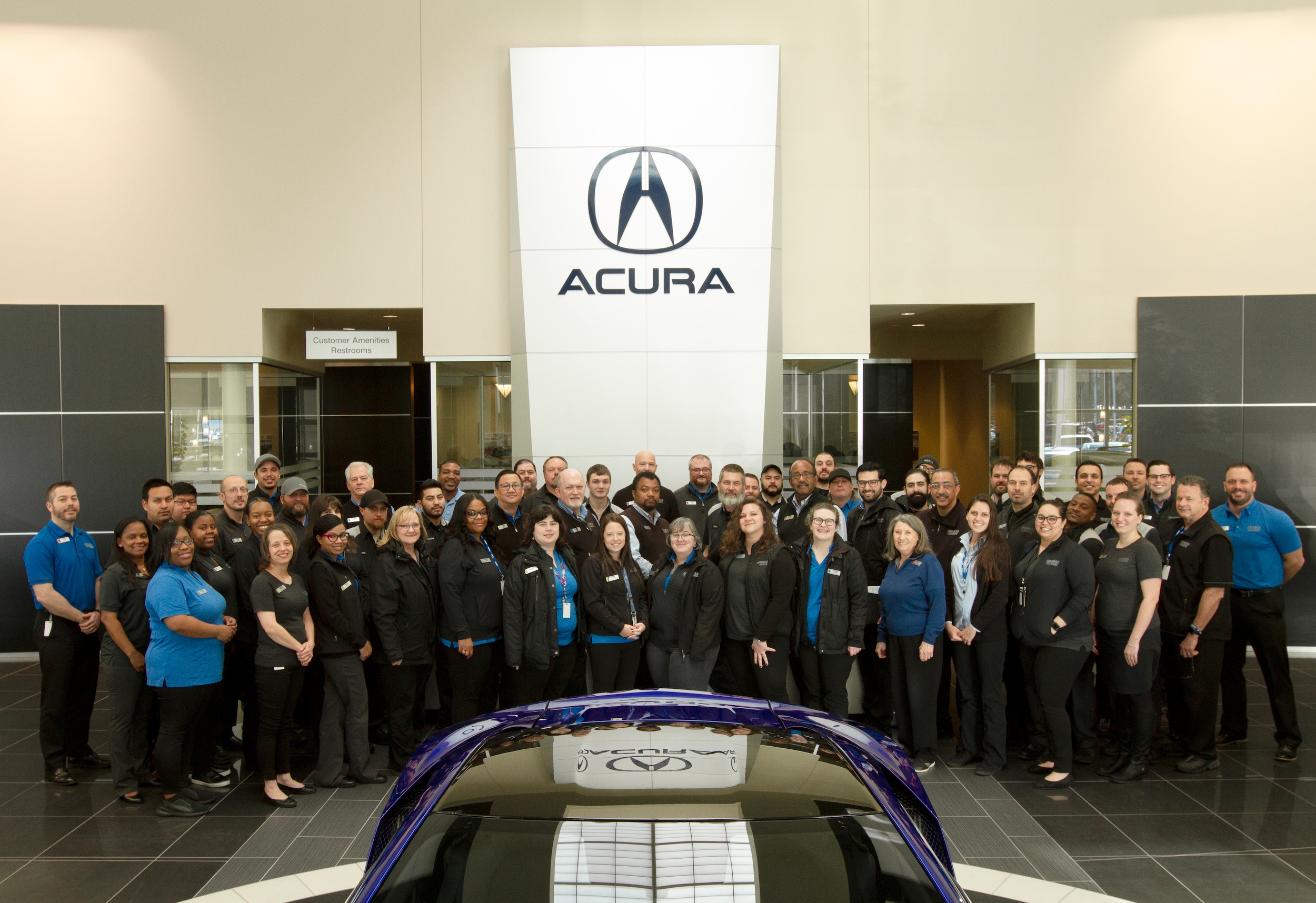 Hendrick Acura Southpoint is honored to be named one of Automotive News' Best Dealerships to Work For 2019. Each year, Automotive News polls thousands of dealership employees nationwide to find out which provide the best work environments, advantages, and opportunities for advancement. Only the most outstanding dealerships make the final cut and are recognized in the Automotive News report.
We are ecstatic that Hendrick Acura Southpoint was named among the top dealerships to work for in the country! Service Manager George Christon said it best: "We start by taking care of our people. Then the word gets around pretty quickly that this is the kind of place where people want to come and work." Through monthly luncheons and annual celebrations, our teammates have opportunities to create strong bonds with each other and be recognized for outstanding work. By keeping a full staff, we allow for flexibility in scheduling so our teammates can enjoy a rewarding work-life balance. Finally, the team atmosphere motivates everyone to perform their best and rely on each other to deliver the best possible client experience. Click here to read more about Hendrick Acura Southpoint's award!
At Hendrick Acura Southpoint, we know that happy employees make our clients' experiences that much more exceptional. Stop by today and discover the difference that our team makes!