| | |
| --- | --- |
| | |
|  Acura TLX |  Audi A4 |
Helping You Decide Between Popular Luxury Sedans: The 2021 Acura TLX vs 2021 Audi A4
While there are a variety of sophisticated options when you're looking for a luxury sedan, the 2021 Acura TLX offers a lot that drivers love. Our team wants to help you see the power, features, and capabilities that will help you see what makes this new Acura model the one you want in your life. The elegant and bold design gives you hints of what else the 2021 Acura TLX can do, but we are sure that you will still be pleasantly surprised with everything that can come inside.
Another popular option for luxury sedans is the 2021 Audi A4. While Audi models are known for their capabilities and excitement, we want to help you see that you should look a little closer before choosing your next vehicle. A variety of standard features, powerful performance, and advanced options are available on each model, which makes your decision more difficult to make.
Our direct comparison of these two models will help you see some of the similarities and differences that might sway your choice. We've taken some of the most popular features in each model, comparing them so that you can get a better idea of what the 2021 Acura TLX and 2021 Audi A4 can add to your commute, errands, and road trips.
We encourage you to continue reading and contact our team if you have any questions. Our goal is to get you into the model that has everything you've been looking for, and our comparisons are designed to help with that.
2021 Acura TLX vs 2021 Audi A4
The engine of the 2021 Acura TLX is more powerful than the engines that you can choose for the 2021 Audi A4, allowing for more excitement on even the most boring drive that's ahead of you.
Super Handling All-Wheel Drive™ is available for the 2021 Acura TLX, replacing its standard front-wheel drive system, while the 2021 Audi A4 makes you have all-wheel drive without giving any other options.
There is a ten-speed automatic transmission equipped on the 2021 Acura TLX, while the 2021 Audi A4 comes equipped with a seven-speed automatic transmission.
You'll be getting more cargo space when you choose the 2021 Acura TLX over the 2021 Audi A4, allowing you to bring along more of the gear that you need for all your adventures.
Both models have Apple CarPlay® and Android Auto™ integration to help you control the media and apps that you'll want for the road ahead.
You can equip a GPS-Linked Climate Control system to the 2021 Acura TLX, something that the 2021 Audi A4 does not offer.
A wide range of standard safety features come on both models so that you can feel confident while driving through any of the busiest roads or highways.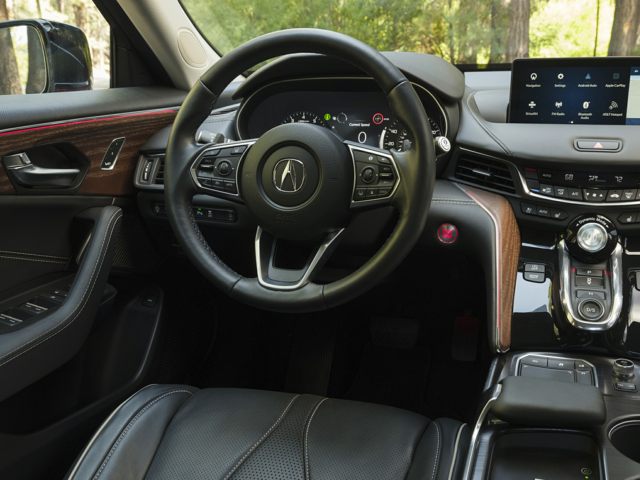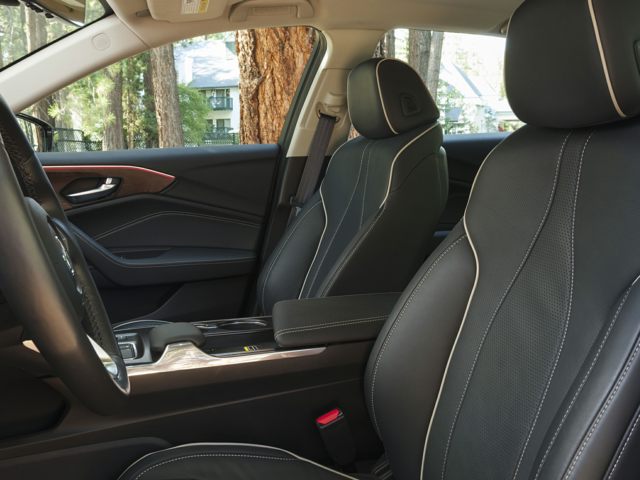 The 2021 Acura TLX can come with a 10.2-inch Dual-Content Center Display while the 2021 Audi A4 only offers a 10.1-inch screen without dual-content capabilities, giving the Acura easier access to the settings and media that you could want.
The 2021 Acura TLX comes standard with a Power Moonroof, and the 2021 Audi A4 comes equipped with a Power Sunroof to let in natural sunlight.
You can equip ambient lighting into the cabin of either model for a more sophisticated and exciting design that will keep you and your passengers enjoying the time spent inside your vehicle.