Learn More About the Exclusive Nature of the 2020 Acura TLX PMC Edition
Have you been looking for a model that will make you stand out from any crowd that you are in? With only 360 being hand-built, the 2020 Acura TLX PMC Edition could be that model for you. Not only is will it stick awe in those that you pass, but you can appreciate the exclusivity from the cabin with a center-mounted plaque that tells you which of the 360 you are sitting in. With construction happening in the same factory that the Acura NSX is built, we are sure that you will enjoy your time inside this model.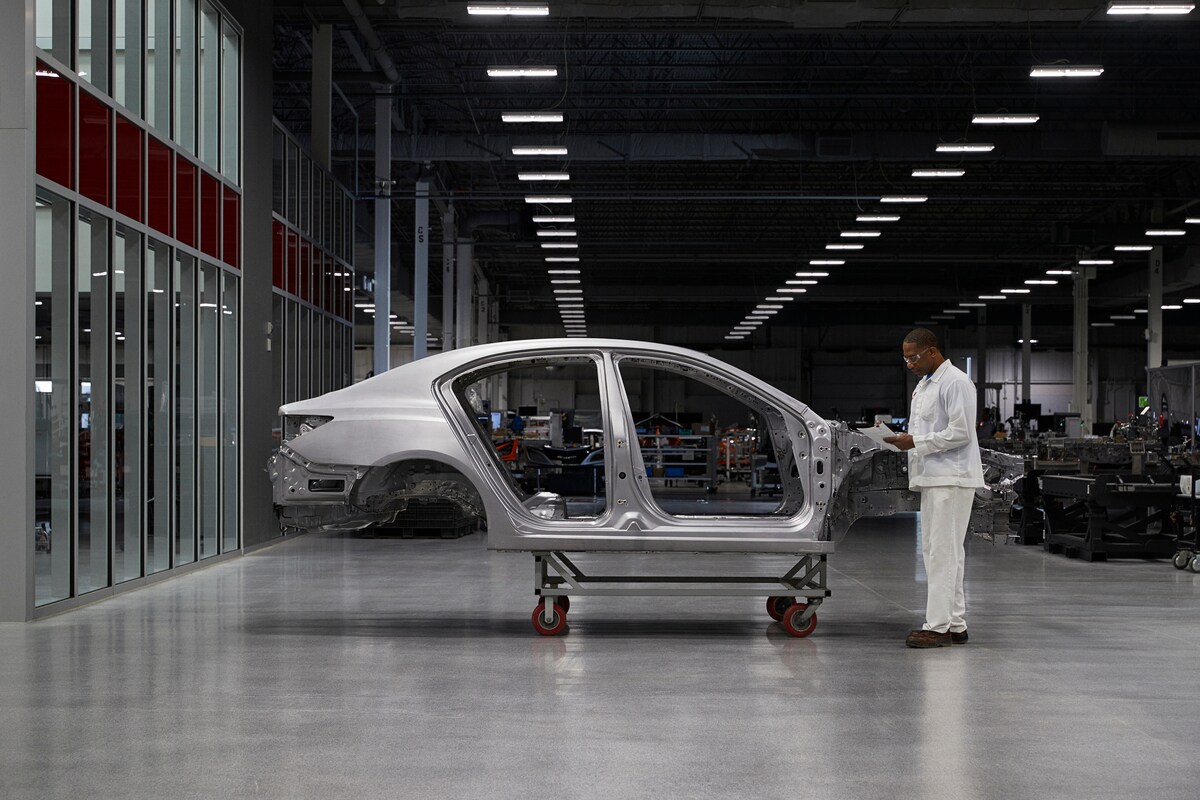 Interior Features & Design
There are many features that you will find inside the 2020 Acura TLX PMC Edition that you won't find anywhere else in the lineup. Black Milano leather seats with Alcantara inserts, black piping, and red stitching give the cabin a sporty and exciting feel. This feeling is added to when you see the leather steering wheel with red stitching and the red stitching on the door panel, center console, and elsewhere throughout the cabin. The design makes this one model that will never be considered boring.
Exterior Features & Design
The design of the upcoming 2020 Acura TLX PMC Edition draws strongly from the A-Spec trim. It will take the aggressive look and make it even more unique with a restyled front bumper, dark chrome trim with a black spoiler, and large exhaust tips. There are even many exclusive features like the black 19-inch 10-spoke wheels and exclusive paint options like Valencia red.
While paint might not sound as interesting to be exclusive, the dedication put into it makes for a richer and more distinct color than just about any other model. Once exclusive to the Acura NSX, this paint comes with mica, metal flake, and incredibly-high transparency nano-pigments to give the 2020 Acura TLX PMC Edition a stronger identity than other models that you will see.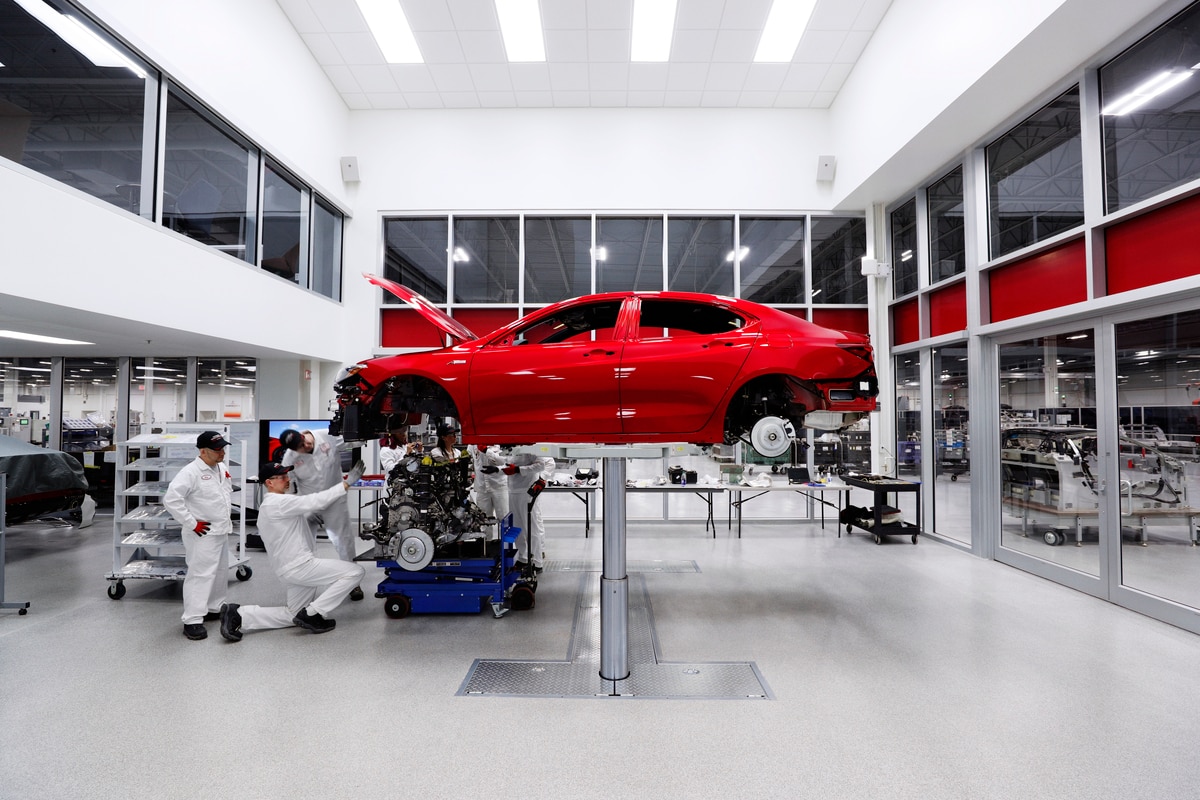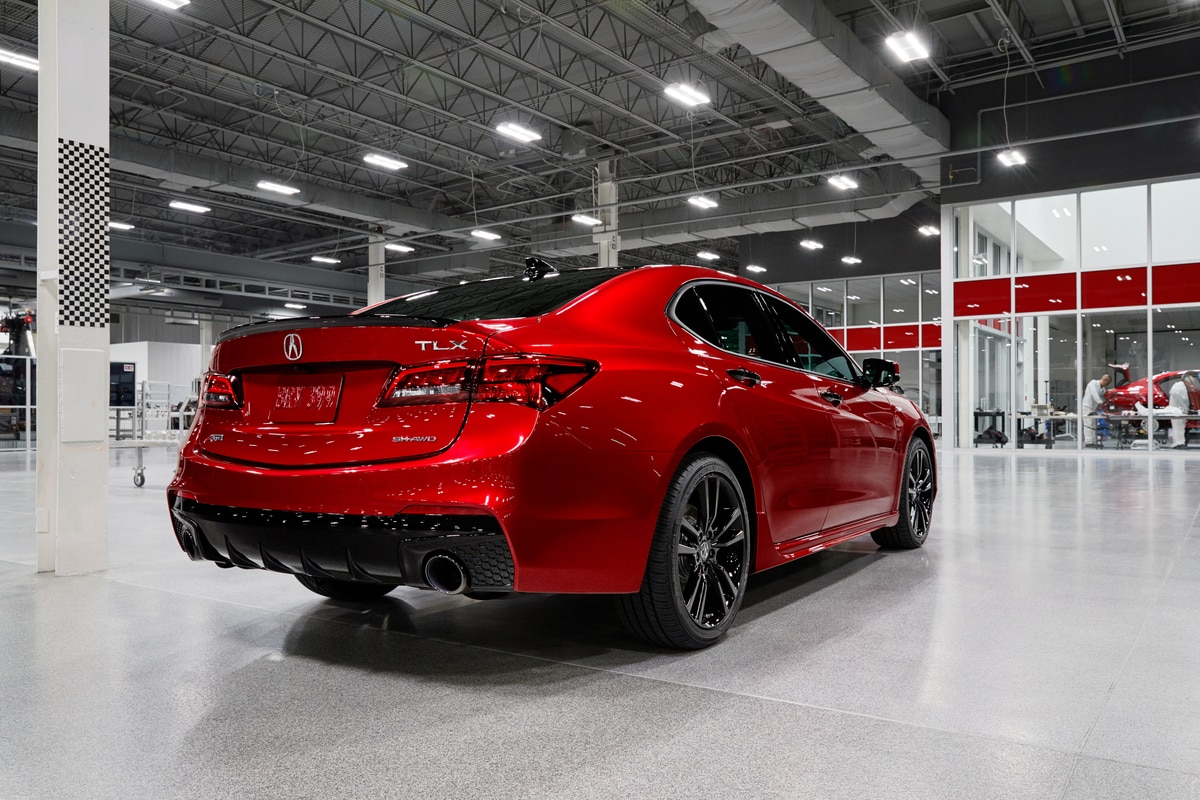 Performance Options
Part of the allure of the 2020 Acura TLX PMC Edition is that it is produced in the same factory as the Acura NSX, giving it a performance inspired by the supercar. The 2020 Acura TLX PMC Edition comes with a 3.5-liter V6 engine that makes up to 290 horsepower, also being connected to the Super-Handling All-Wheel Drive (SH-AWD) system to give it the best possible traction. These two features will give you a driving experience like no other, which is why you should get on a test drive when this vehicle is for a closer look.
The engine comes equipped with a nine-speed automatic transmission that is designed to shift smoothly and to only add to the beautifully crafted experience that you will get while you are behind the wheel. This model also comes with stiffer dampers and a quicker steering ratio to make for the best possible performance.
Technology & Safety
Enjoying your drive is more than having a powerful engine, it is the ability to feel confident while you are driving. The 2020 Acura TLX PMC Edition has a variety of feature to reduce distractions and help keep an eye out from every angle of the vehicle. No matter if you are driving through a busy city or if you find yourself in traffic on the highway, these systems will keep you a safe distance from everything that is nearby.
Driver assistance isn't the only technology you'll find equipped on the 2020 Acura TLX PMC Edition, there are a lot of connectivity and infotainment options as well. Embedded Navigation with Apple CarPlay and Android Auto will give you instant access to all the media and apps that you could need while you are behind the wheel. You can also choose to include wireless phone charging to make sure you are ready for any adventure that you take.