Transformation Thursday is always one of my favorite topics to talk about at the dealership. It is a topic that lights up the employee faces when Destination Southpoint is mentioned. The phrases Destination Southpoint and Transformation Thursday are full of opportunity for growth and expansion. Those phrases are packed with space, parking, the welcoming of new team members and customers whom we so lovingly refer to as family.

This week at the Acura Southpoint location there were quite a few changes to note, they were installing glass for the offices, security access pads for our Secure Documents Areas. The bathrooms are showing off beautiful pearl tile and soon to be counters and sinks. The Service bay is transforming from a large concrete space into a high tech state of the art Acura Service Center that can house more staff to work on more Acuras which offers more appointment options for our customers to have their Acura's serviced.

Watch this week's Transformation Southpoint video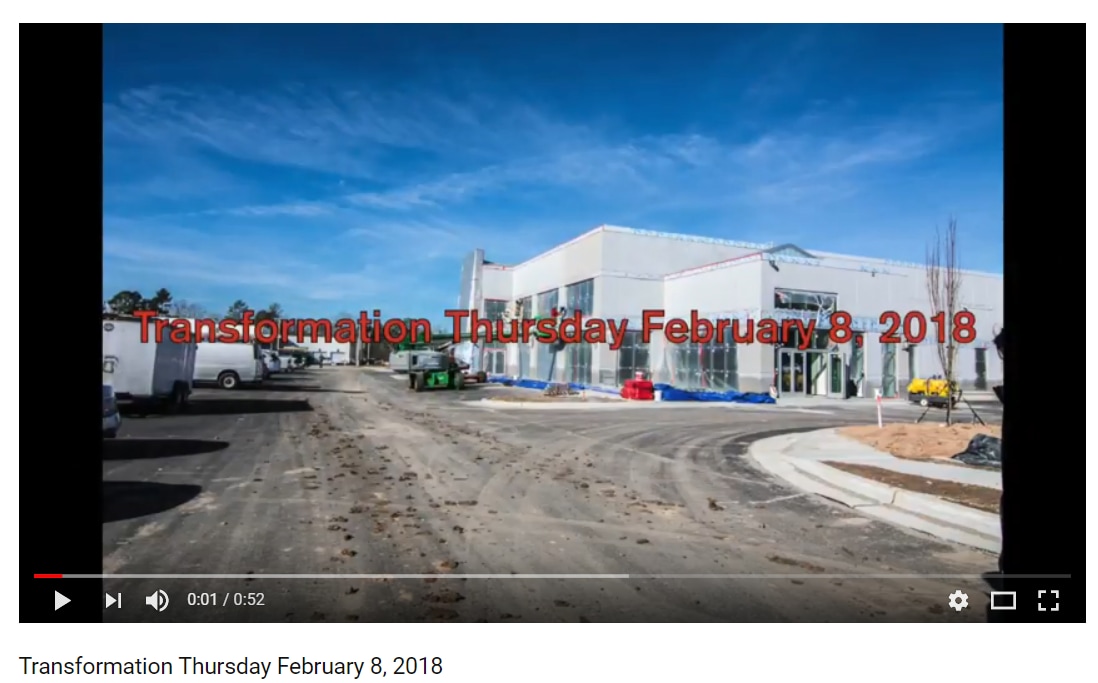 We will join the rest of our Southpoint Team in Spring of 2018. We are thankful you are on this journey with us and can't wait to unveil our new state of the are Acura Southpoint store by celebrating with you. To learn more about our move to Southpoint, visit our Destination Southpoint page.