This week Performance Acura took part in two events on our dealership campus, the first being on Wednesday, February 21, 2018, where our employees and our clients could donate blood during the American Red Cross Blood Drive. The second event was held the next day on Thursday, February 22, 2018, and was our Performance Employee luncheon.
We are proud to be able to work with the American Red Cross because they are in critical need for blood due to the weather and flu season. On the day of the drive, the American Red Cross workers made donation day a breeze as they set up all of their equipment and stations and then attentively cared for all of those who donated. For those who pre-registered before their donation time with Rapid Pass it shaved 15 minutes off of donation time and donors were able to resume their days quickly and with little interruption. Two of our donations were Power Red and those are very important donors because their blood is rare and versatile to those in need of blood with different blood types.
Donating blood is a gift and an honor, and it really is a way to pay forward something that has more than monetary value, it has life value.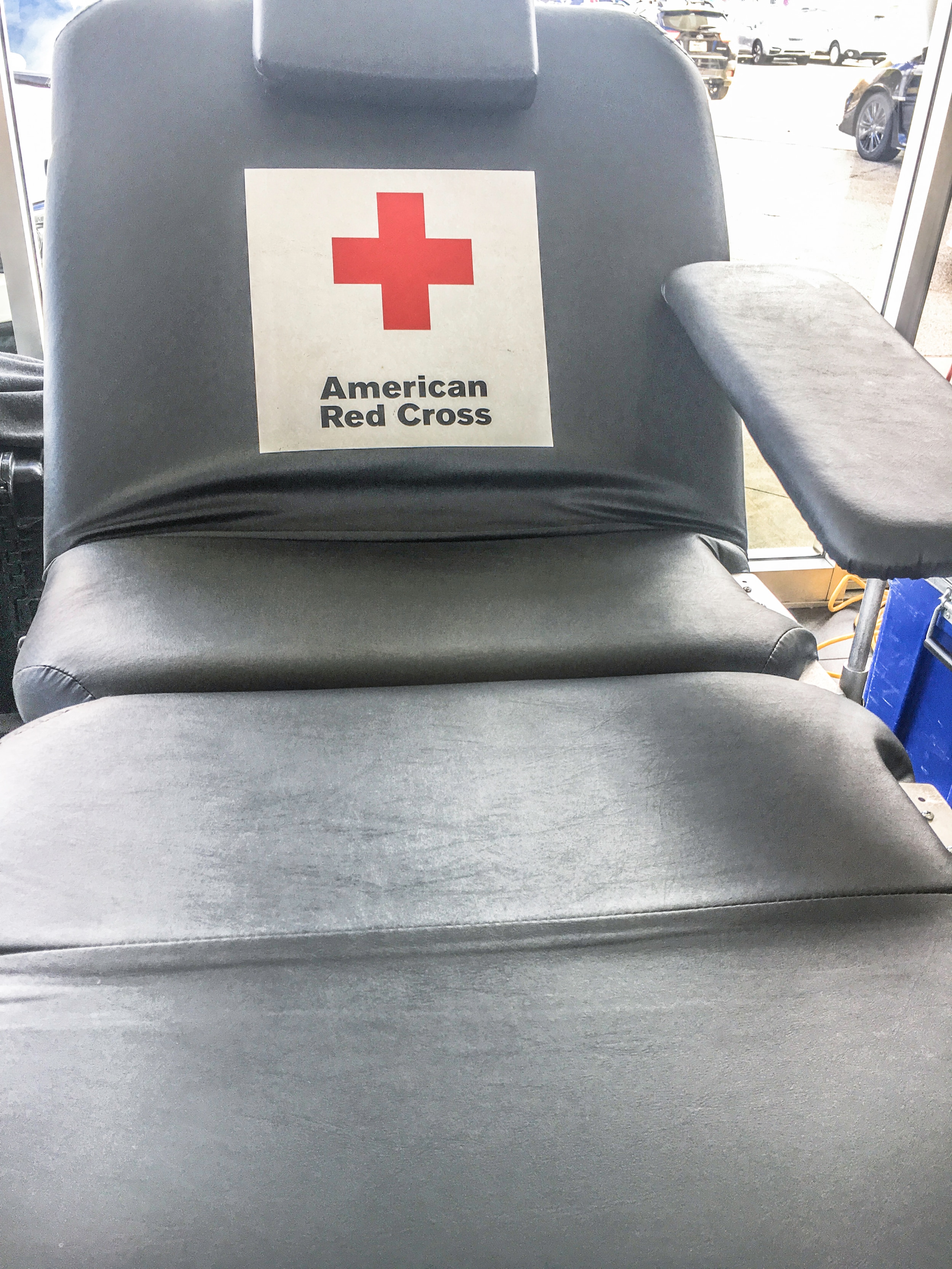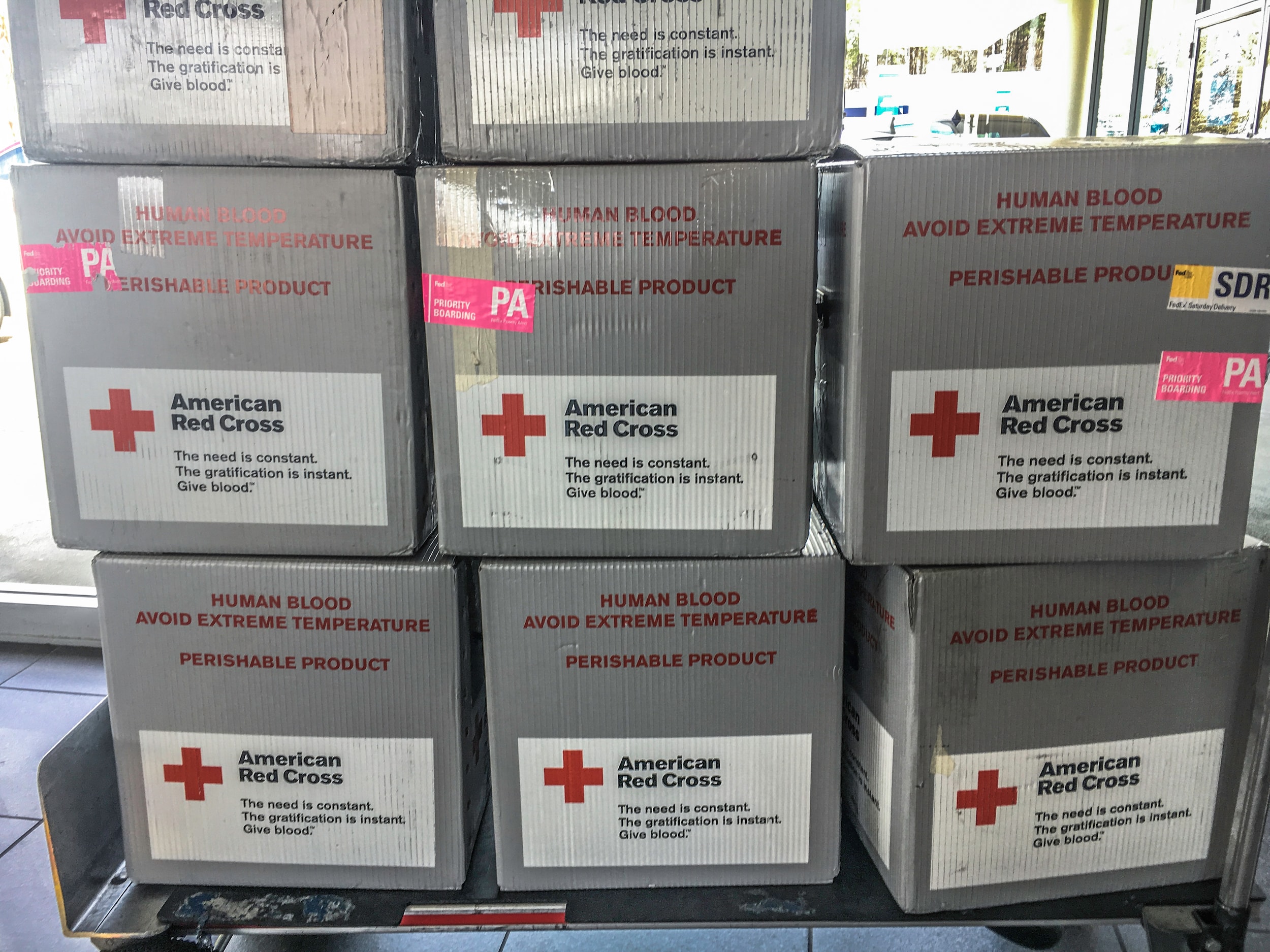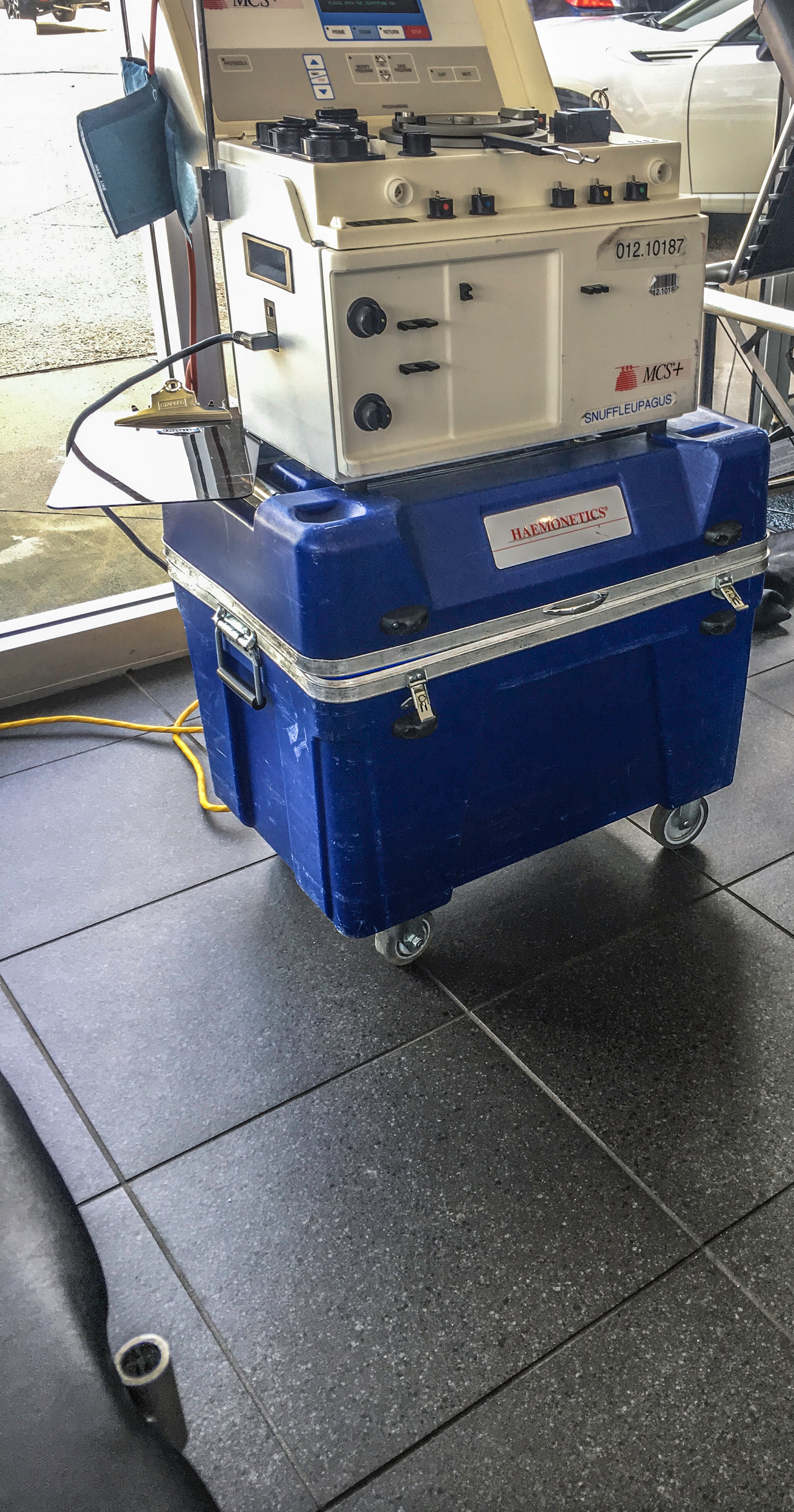 Thursday's employee luncheon was a success. Hendrick started this tradition for each dealership to show appreciation to the employees and to honor them. At Performance Acura, it is always a great experience to commune, break bread, spin the wheel to win some money, and also space where we honor the valued members of our team, the Promise Keepers.
What is a Promise Keeper? The management team and employees are asked to send in their nominations for those employees who go above and beyond their job responsibilities and are a true asset to those in the company. We will soon move to Southpoint and we will take this tradition of honoring our promise keepers with us along with our employee luncheons.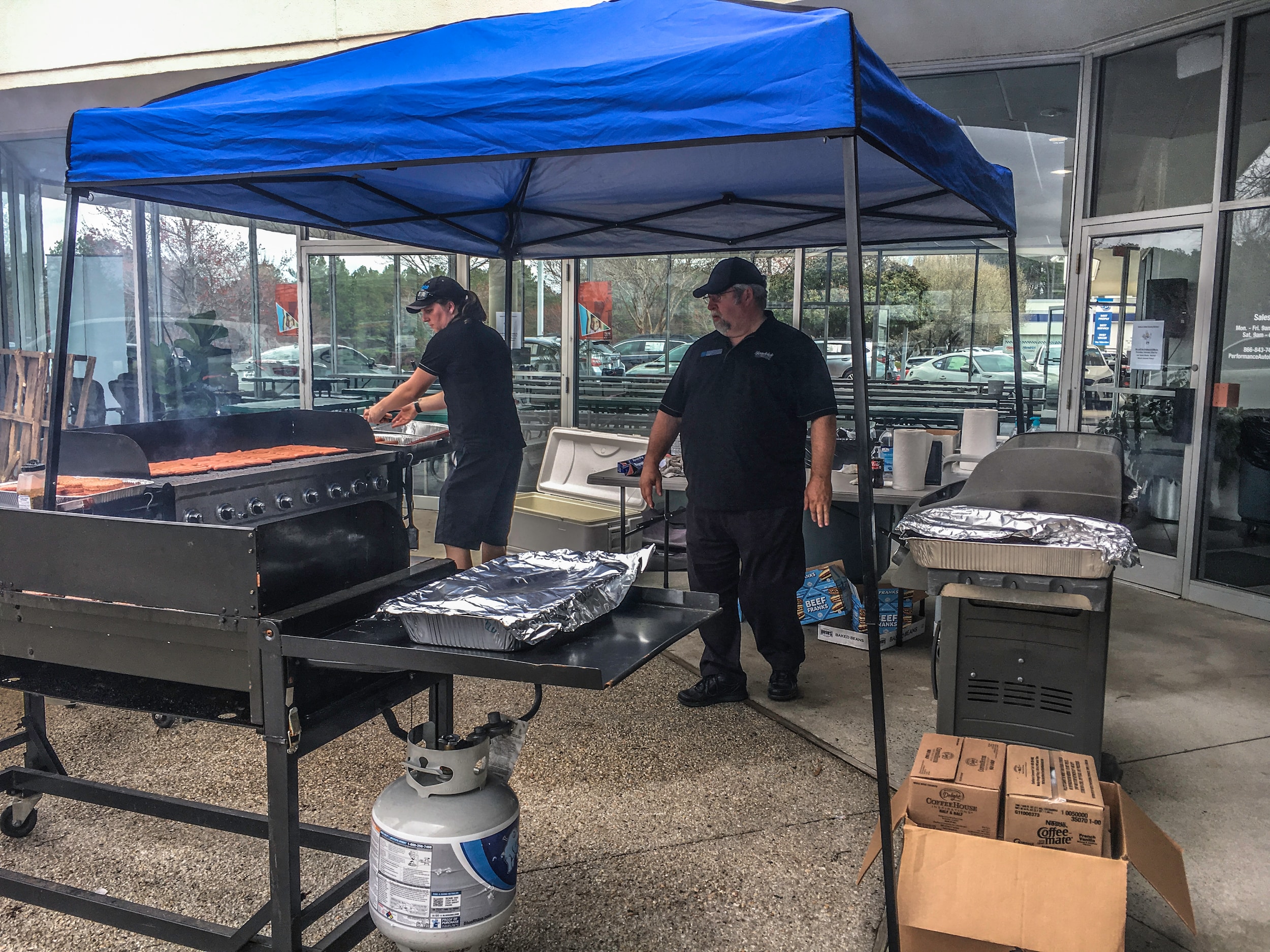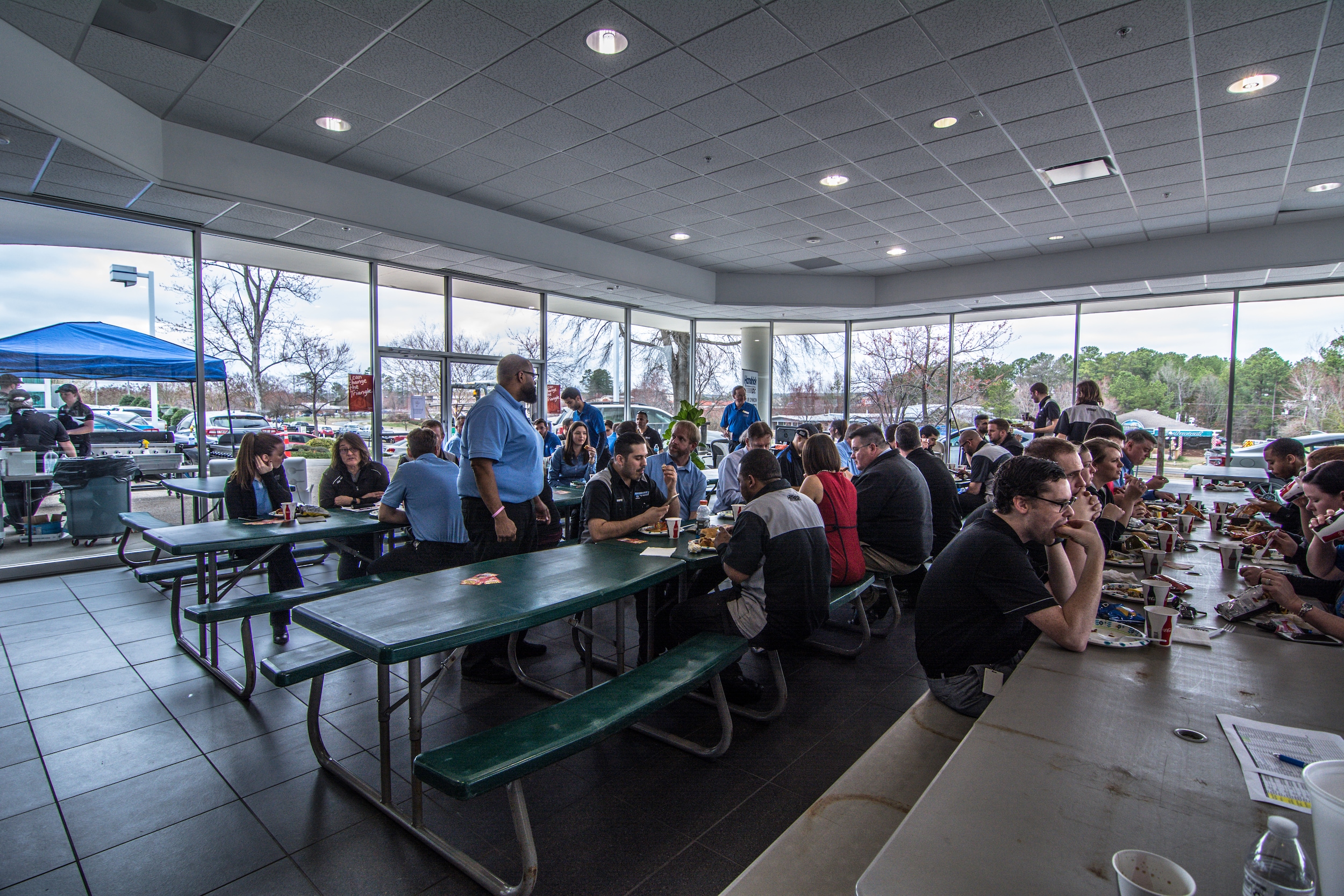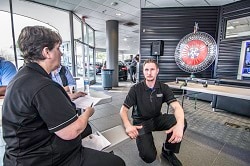 Facilities manager Chet & Robin Theobald with Promise Keeper Cameron
assistant manager Melissa grilling out Wiese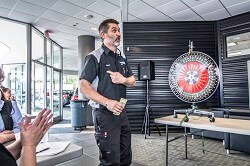 Promise Keeper Galen Koch is always making jokes.
The grill was smoking as Performance facilities manager Chet Weatherington and assistant facilities manager, Melissa Stolz grilled yummy hot dogs and hamburgers with all the trimmings to feed the entire dealership campus.
Just a shout out to our Facilities team, they are unsung behind the scene hero who always works to make sure the details, like feeding an entire campus, from the set-up and break-down is handled and they do it with smiles on their faces. We deeply value their servant leadership and the pride they take in making our campus run smoothly.

#PerformanceAcura #AcuraSouthpoint #AmericanRedCross #BloodDrive #DonateBlood #PowerReds #RapidPass #WeLoveOurEmployees #EmployeeLuncheon #TeamHendrick #PromiseKeepers #RDU #TriangleDealerships #ChapelHill #Cary #Raleigh #Durham #Apex #HollySprings #DestinationSouthpoint2018