In November 2017 Performance Acura took part in the Hendrick Automotive Group initiative, Hendrick Cares. This initiative provided 5,000 families with Thanksgiving meals across North and South Carolina. Performance Acura helped to contribute 280 of those meals to families in the local community through the InterFaith Food Shuttle.
It is almost Spring and the Easter Drive is underway and the new goal for Hendrick Auto Group is to provide 7,500 Easter meals to families. We have partnered again with the InterFaith Food Shuttle once again to ensure another successful goal is met.
Hendrick Auto Group will provide each family with an Easter ham and a pie provided by Hendrick Auto Group, while the remaining items are purchased by each employee at the dealership.
The items on the purchase list are listed below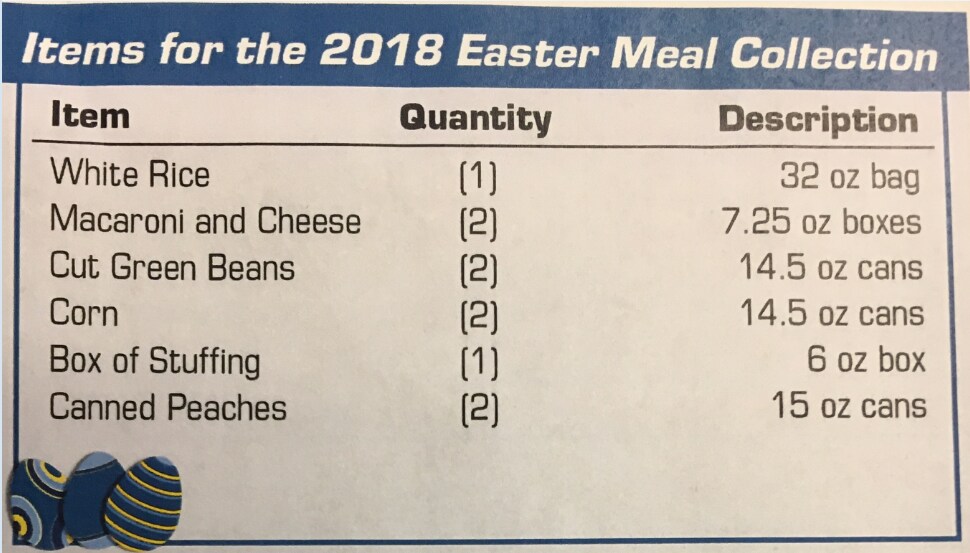 These items are boxed then put in the cold/hot bag containing the ham and pie and distributed to local families by the InterFaith Food Shuttle.
Performance Acura is proud to participate with Team Hendrick in the 2018 #HendrickCares Spring Meal Drive. We will continue to update you on our progress and will be happy to announce that we met our goal once again.
#HendrickCares #2018SpringMealDrive #TeamHendrick #PerformanceAcura #AcuraSouthpoint #WeCare #InterFaithFoodShuttle #ChapelHill #Raleigh #Durham #Cary #Apex #HollySprings #TriangleDealerships #RDU